You've made an offer on a house and it's been accepted. You're under contract and it's 30 days before you close on your new home. Talk about it officially being crunch time! You have right at four weeks before you need to be packed, loaded, and ready to accept the keys to your new place.
During the hustle and bustle of getting everything done, it can be super easy to forget little things that you need to take care of. For example, does your favorite toothbrush need to be packed away just yet, ready for the big day? No, but that address change does need to be submitted to your local post office to ensure your mail gets forwarded.
In the chaos and excitement of your big move, it's okay to feel a little overstimulated. It's normal to feel like you're forgetting something no matter how many notes you make for yourself. Major things are happening! And settling in at your new home is something to look forward to and cherish.
To help you get in the perfect groove to move, try tackling a little bit each day. You don't have to attempt to get everything packed and ready to go in the span of one night, or even one weekend. This checklist is the moving checklist you never knew you needed!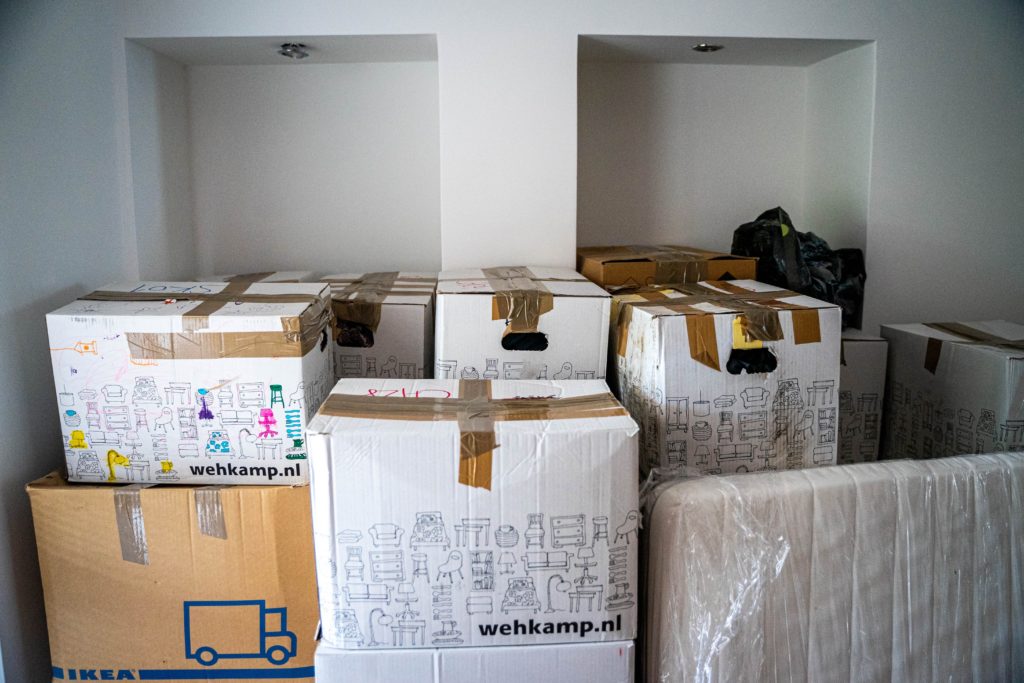 Week 1: Tasks That are Easy to Knock Out
Congratulations! By now you've officially received confirmation that you're under contract. This is when things begin to get serious. During this first week, you'll likely feel an influx of emotions that range from nervous to excited, happy, and stressed. That's completely normal.
Here are five easy to handle tasks that need to be done before the big day. They're things that won't leave you in a bind or feeling rushed but will make a big impact on getting you to closing day.
Purchase Your Packing Supplies. This includes boxes, bins, tape, bubble wrap, newspaper, etc.
Make a list of everything you'll be moving (yes, include furniture, kitchenware, and the small things).
Start decluttering by getting rid of, donating, or gifting items you won't be taking with you in the move. You could even plan a garage sale for the weekend.
Research moving companies and contact them to get quotes, time frames, and an updated list of things that can't be moved without extra care (pianos, aerosol cans, appliances).
Set a moving budget and determine if your savings will cover everything.
Week 2: Duties Are Getting Serious
This is the week where you'll really start feeling some pressure to kick things into action. It's a good time to start packing items that you don't use frequently. These can be items such as books and seasonal decorations.
During this week, you'll want to start looking at and scheduling things like switching the utilities over, transferring insurance policies, and the finer details.
Five important items that you can get started on are:
Notify your work, and schools if you have kids, about your move.
Request any personal records that you may need to take with you and have handy in the future (medical records, school records, birth certificates).
Alert your bank, credit cards, and any monthly subscriptions of your address change (don't forget your internet provider).
Request time off work for your closing date.
Address and deal with any repairs or concerns that need to be handled before you move out of your current home.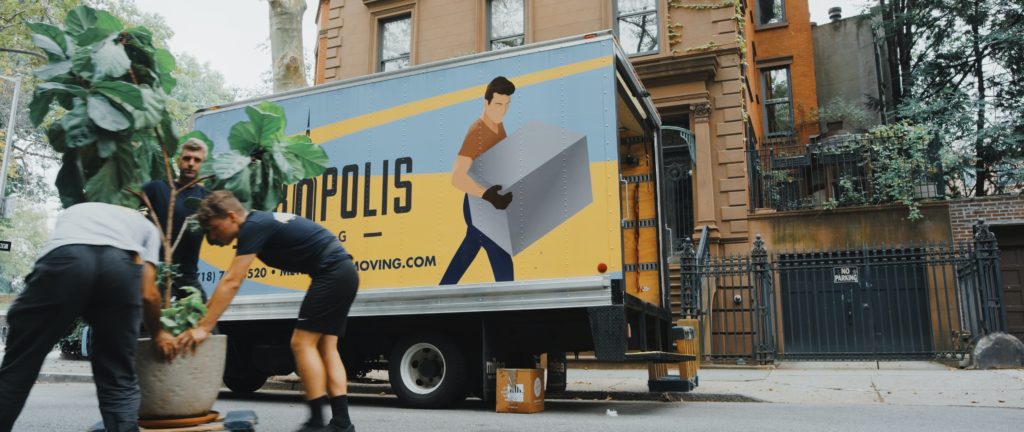 Week 3: You're Almost at the Finish Line
Things are getting electrifying as your moving day gets closer and closer! You're halfway through the race to your new place, and it's time to start packing seriously and confirming the dates of everything you've been preparing for.
This week, it can be helpful to finish packing away any nonessentials and start boxing up clothes, smaller furniture, and items that you can get by without using within the next 7-14 days.
Tasks that can help the process flow smoothly are:
Compile appliance manuals or warranties for the homeowner that may be moving in after you leave.
Meal prep for a full week to save on the cost of eating out during your final week before the move.
Return any borrowed items from friends, family, and neighbors.
Contact a professional cleaning company.
If you have a furry friend, make sure you have plenty of food and some toys to keep them occupied. It can help to look at potentially having a friend or somebody in the family take care of your pet during the first few days of moving. Moving can be stressful for humans, but it can be even more difficult for your pet family.
Week 4: Welcome Home!
One week to go and you'll be living it up at your new address! Now's the time to triple check everything and make sure nothing has been missed while packing. Be extra kind to yourself in the next few days, as things may feel a little overwhelming.
In the final days at your current residence, say your farewells to any neighbors and take the time to enjoy your last few nights there. Take a few photos for memory and pack up any remaining items that you've left out.
Final tasks before you say goodbye include:
Clean out the refrigerator and freezer 24-48 hours before moving day, and allow it to defrost.
Check and keep an eye on the weather in case of unexpected storms that may delay things a bit.
Put together an emergency contact list for electricians, plumbers, and service technicians in the area you're moving to.
Cut the grass and clean any exterior furniture that you'll be leaving behind or movers will need to carry.
Do one final walk-through and be sure to cut off any lights before locking up.
You can finally head to the closing table to sign any paperwork needed and collect your new keys!
Do you have questions about moving or need help finding the perfect home? Contact me today to find out how I can help make the home buying process a seamless experience.
Agent Maralee
(706)-498-0943